Happy Wednesday everyone!
As lovely as vacation always is, I think there is always something to be said about coming back home to your own bed. Of course as soon as I'm writing this, I'm starting to miss the plush down comforter at the Hilton but what can you do? I'm so happy I got to host the Instagram Blog hop yesterday, if any of you are new readers to my blog, welcome! I'm SO incredibly behind on my blog reading so if you haven't read any new comments from me lately, there are some coming! And because I just love this link up, here goes Me, Myself and I: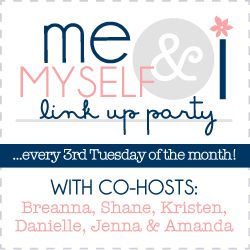 What are your top 5 favorite movies to watch during the holidays?
I tried to come up with 5 but I only came up with 2, mostly because I love Elf too much.
1. Elf
2. Nightmare Before Christmas (Saw it for the first time this year, thanks to Rob!)
If you don't like this movie, I'm pretty sure you're not a human being (jk).
In this month of giving thanks, what are you most thankful for?
Without a doubt, it's the health of my family and friends. Without health, we wouldn't have the capabilities to get together during the holidays and nothing matters more to me than family.
Circa 2009 but one of my favorites. Can you spot Rob? Haha
If there was a quote to describe your life, what would it be?
I had a hard time figuring this question out but for some reason, this one is really speaking to me right now.
Who in your family are you most like?
This is going to be somewhat of a cop out but I'm such an awesome combination of everyone. 😉 I get my sensitivity and compassion from my Mom and I get my head-strong determination from my Dad. Growing up, I was told I looked like a complete combination of my Mom and Dad but as I've gotten older, everyone says I look like my Mom.
What is your favorite drink to order at Starbucks? 
I think I'm leaning towards a hot Salted Caramel Mocha. Mostly for the little salty bits. Otherwise, it'd be a Peppermint Tuxedo. If I need the instant boost, just a Espresso Con Panna. I worked at Starbucks in high school/college so this could go on forever. Let's just stick with those 3.
I know this might make people hate me but I have to mention how much I love black Friday! I always said it's the women's equivalent to the Superbowl, it gets my adrenaline pumping with savings. I'm definitely not in favor of stores being open Thanksgiving day at 8 p.m. because everyone should have a chance to be with family on Thanksgiving but hey, midnight, I'm out there with the rest of the crazies. My family is actually doing Thanksgiving on Friday so who knows what will happen this year. I know it might seem hopelessly superficial to some people but any OTHER given day, I love sales too, if it happened in the middle of July, I'd still be a fan!  I hope that loving crazy deals and hectic lines doesn't make me a bad person. Anyone else love the sales like me?
I'm pretty exhausted so I'm going to call it an early night but happy Pre-Thanksgiving everyone!
Related posts: