Happy Tuesday everyone!
I love the Me, Myself and I monthly link up! I decided to let photos do most of the speaking for me.

Photo Sources
1
/me/
3
/
4
/
5
/
6
/
7
So everyone ALWAYS makes fun of me about my superpower of choice but seriously, who doesn't get jazzed when you pay with exact change?! I mean I know everyones going to say, "ability to fly/teleport/save lives" blah blah haha so I wanted to be original. 
If I could only shop in 3 stores for the rest of my life with an unlimited budget, I figure Target would give me all of life's necessities and I love their clothes. JoAnns I need for crafting, party planning, general hobbies etc. Macy's has a Clinique/Benefit/MAC counter and they sell Michael Kors so that was somewhat of a cheat. This is proof I'm not really a fancy girl, I'm rather easy to please don't you think? Link up below!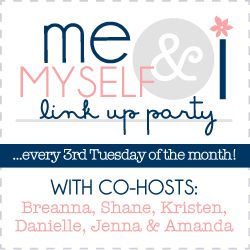 I'd love to hear some of YOUR answers, share some with me!