Happy Thursday everyone!
Only 2 days away from a 3 day weekend! Yippee!
So the lovely Joelle of Something Charming hosted a handwriting link up that I thought was really fun so I decided to join in. I wanted to play with my handwriting on photoshop, so here it is, my cursive and informal print.
I didn't want to use the standard pinterest quote so I dug up this Angelina Jolie quote I've always loved. I know she's not everyone's favorite person but I love how informal but straightforward it is.
Also, I write at a slant that I didn't even realize until this post! I always knew I had an italics quality but apparently I have trouble writing in a straight line on white paper. Womp wompppp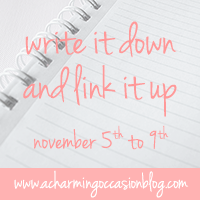 Great link up Joelle! 🙂
Do you have any quirks in your handwriting?
I am slowly but surely making it through my Seattle pictures but it's hard when I stop to salivate at all my food pictures. There will definitely be an appearance of some photos on Friday! Have a great day everyone!
Related posts: